1. Introduction
FBIF iFood Show is finally here! As a concurrent exhibition of FBIF (Food & Beverage Innovation Forum), FBIF Exhibition will not only complement the Forum, but also bring together a wide range of exhibitors to showcase the dynamism of the food industry exhibition with exclusive planned events. A large number of highly innovative products, technologies and solutions will be showcased on site, aiming to drive the development of innovation in the industry.
FBIF iFood Show of this year will take place on Sep. 21-23, 2022 in Shenzhen World Exhibition & Convention Center (Bao'an District). Attendance is growing at an average rate of 64.4% per year, with over 21,000 audiences expected to visit.
In 2022, the FBIF Exhibition area is expanded to 36,000+ ㎡, accommodating 500+ exhibitors (500+ booths have already been booked) (the list of some of the registered exhibitors could be seen later). Exhibits cover a wide range of dairy, beverage, snack, wine and flavouring products, as well as solutions in the areas of ingredients, foundry, packaging and marketing. Previous audiences were mostly senior executives from food companies, such as those in charge of R&D, product and marketing. Participating brands included Yili, Mengniu, Nestle, Pepsi, Nongfu Shanquan, Coca-Cola, Mondelēz, Yuanqi Forest, Jinmailang, Simple Love, Want Want, Jiang Xiaobai, etc.
In addition, the much-anticipated five specially curated event areas are also present this year as usual, with rich content and activities throughout the exhibition journey.
2. Exhibition Map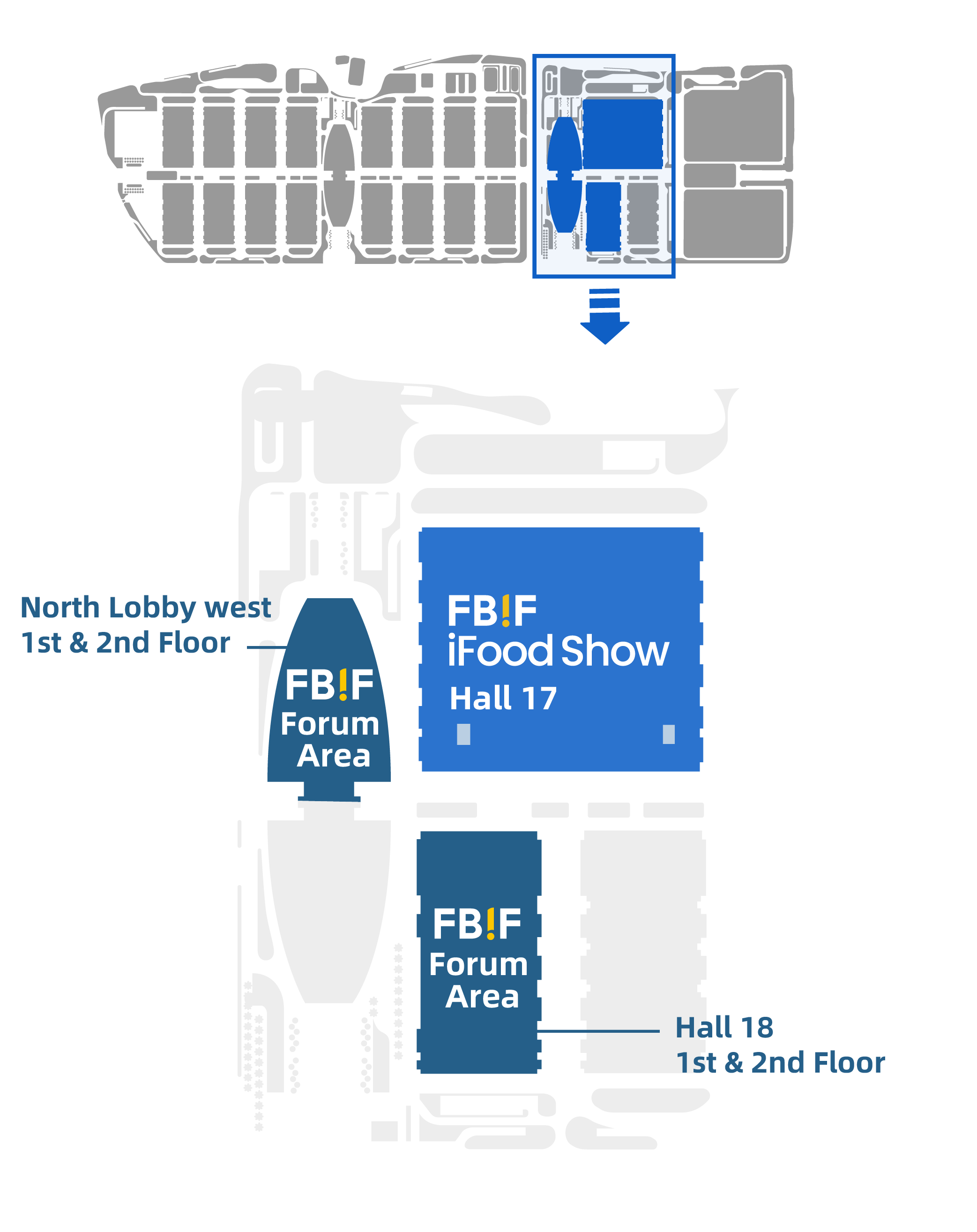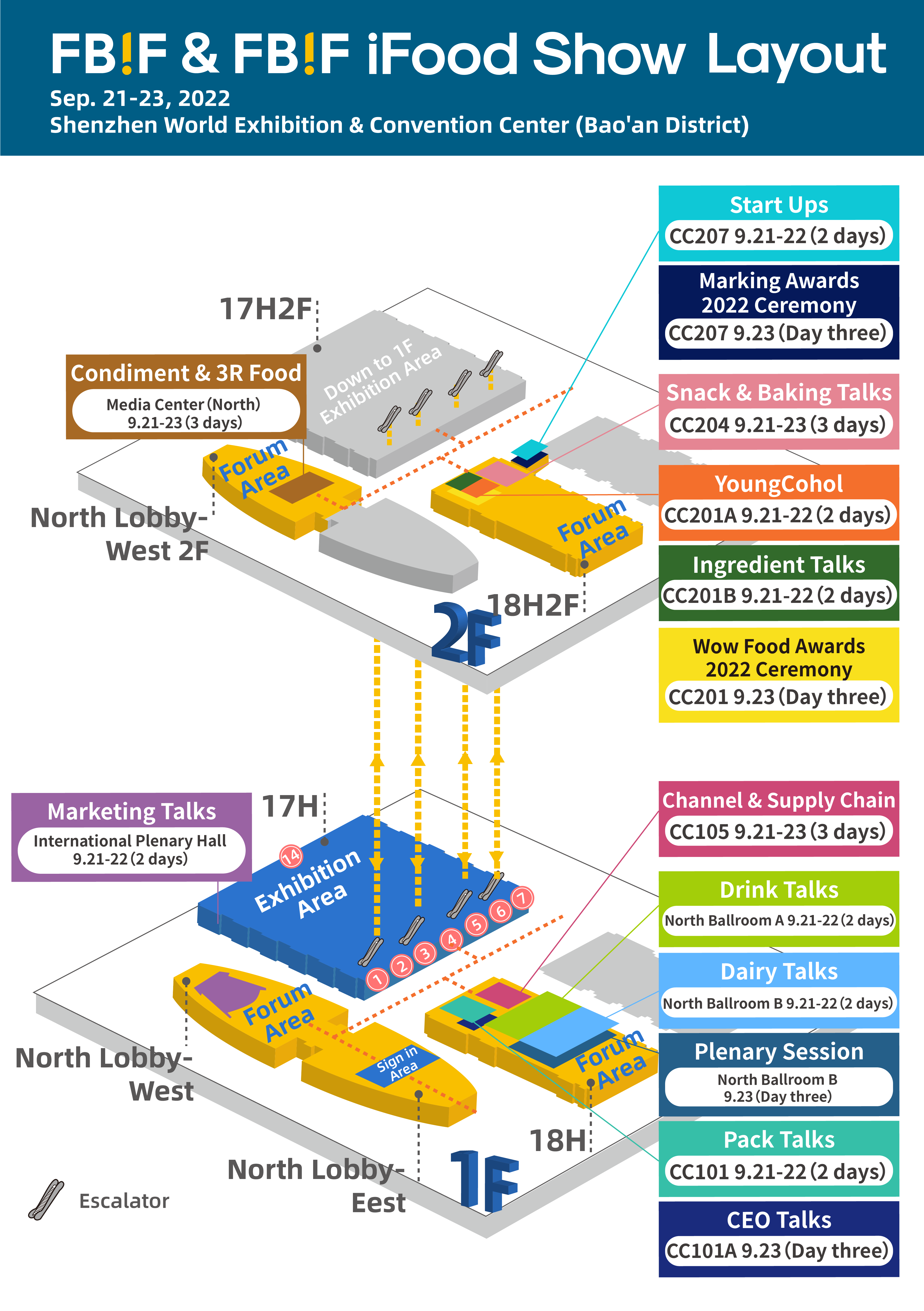 3. Special Events
In previous editions of the FBIF Exhibition, the exclusive themed activities specially curated by the organisers have been the focus of much attention and anticipation, and have always been at the core of the exhibition!
The five specially curated event areas of FBIF iFood Show 2022, in addition to the existing Foodtalks, Tea Break Market, MA Gallery and Wow Food Collection, also opened a Wine&Spirits Pavilion, which together with the surrounding Wine&Spirits brand exhibitors formed a Wine&Spirits themed block.
And the five activities will be comprehensively upgraded in this year:
Area upgrades - 2-3 times that of last year
Present upgrades - Unique thematic exhibiton styles
Content Upgrades - Deepening the Themes of trend and topics
To provide a better content and viewing experience, and to convey a more valuable industry trend to the visitors, the new FBIF iFood Show will bring more surprises to everyone!
Click for detailed introduction and agenda of Special Events
4. Sponsors
Click to see FBIF2022 Sponsors
5. Wow Moments