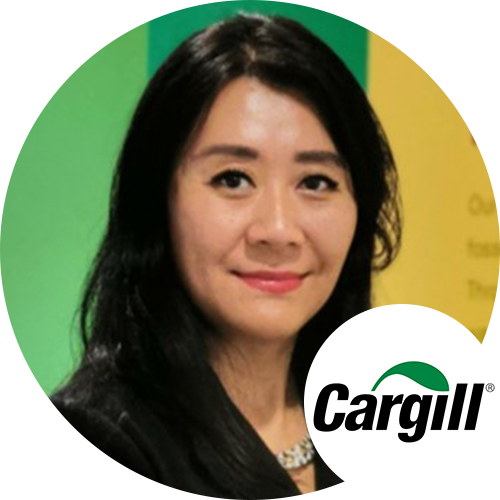 Linlin Liu
Commercial Managing Director, Agricultural Supply Chain North Asia
Cargill
Ms. Linlin Liu is Managing Director of Commercial for Cargill's Agricultural Supply Chain business in North Asia, leading CASC's commercial activities in China, Japan and South Korea. She joined Cargill in August 2020. Prior to joining Cargill, Linlin was Vice President of Aromatics Business for BP in Asia from 2018 to 2020. Before BP, Linlin worked for DuPont for 10 years, holding various regional and global roles, managing the specialty non-woven, performance fiber, and acrylic solid service businesses. Linlin started her career at McKinsey & Company and worked as a management consultant for 6 years in China and Germany. She took a sabbatical leave of 2 years working at a venture capital fund during her time at McKinsey.
With her passion to help the underprivileged, Linlin has been a leader of Diversity, Equity & Inclusion for a long time both in her personal and professional life. Now at Cargill, she is the Chair of the Regional Diversity Council for Asia.
Linlin holds an MBA degree from Harvard Business School and a Bachelor's Degree in Economics from Peking University.
---
Event Introduction
Plenary Session
?·?09/23?(Day 3)
Global Innovation·Powering Future