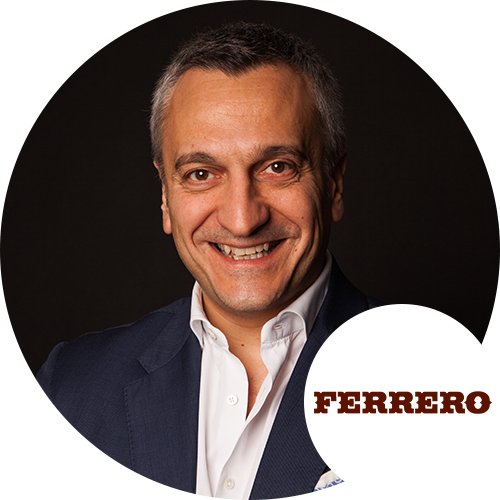 Mauro De Felip
General Manager
Ferrero China
Mauro De Felip joined Ferrero China as General Manager in December 2016. Mauro began his career in Ferrero joining Ferrero Overseas in Brussels 20 years ago as marketing innovation brand manager after two years spent in a trading company in Hong Kong.
He developed his career within the Ferrero Group working for different business units across Luxembourg, France, Italy and UK and covering different roles in Marketing and Sales. Before his appointment in China, Mauro was General Manager for Ferrero North Asia, based in Hong Kong. In this role, he has overseen operations across Hong Kong, Taiwan, Korea and Japan.
Mauro is 53. He is married and has one daughter. They live in Shanghai.
---
Event Introduction
Snack & Baking
?·?09/21?(Day 1)
Make Snack Delicious And Fun
First Line Insights
09:55
Game Changer | Brand Awareness in Snacks
Snacks, small portions of food, can be the jack of all trades to consumers – satisfying cravings, replacing meals, giving as gifts. Thanks to its versatility, consumers have pushed snacks to a trillion-scale business, which bears best testimony to the happiness brought to consumers by snacking. However, the snacks business is not that fun to do with tens of thousands of products on shelves, needless to say the hidden ones. What on earth can make a product stand out?